Straightening
Our harsh winters combined with the heat of the summer, causes our roads in the Greater Toronto Area (GTA) to form thousands of potholes all across the city. Some are the size of the entire wheel! It's almost impossible to avoid all of them, hence bending your wheel. Not fixing your bent rim can increase tire wear, cause alignment and suspension problems down the road.
Using our specialized wheel hydraulic press, we can straighten out wheels that have been bent and damaged by potholes.
Bent wheels can cause uneven tread wear on the tires, warp rotors, and cause other mechanical problems if driven on for long periods of time. As soon as you spot a bent wheel on your vehicle, try to fix it as soon as you can.
The wheel is inspected with precise measuring tools, and the damaged area is pressed back in place back to manufacture's specification.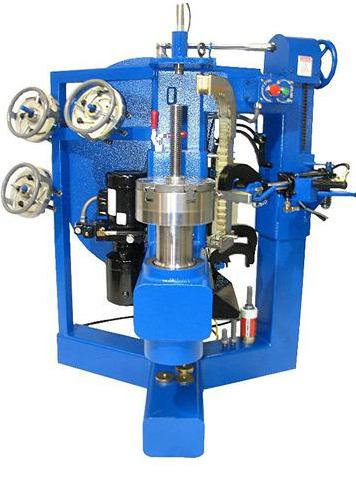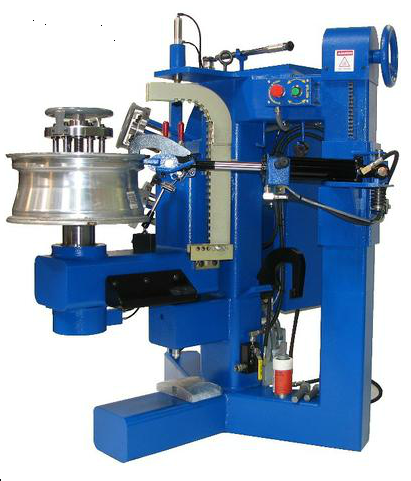 PVD (Physical Vapour Deposition) Chrome
PVD Chrome is a technology especially designed for the aerospace parts and we are proud to be the only Canadian repair shop to provide such technology for the automotive industry. What makes PVD different than traditional chrome platting, that pits and peel with normal wear and tear with time, PVD Chrome is extremely durable and it exceeds the life of regular chrome platting.
PVD Chrome plating environmentally friendly unlike traditional chrome plating. PVD wheels are approximately 80% lighter in weight compared to the chrome plated wheels, which eventually enhances fuel economy.




Motorcycle Rim Repair
Aluminum Motorcycle rim straighteing (bends etc.) welding and refinishing. As one of the leading companies for rim repair in the GTA, Union Rim Repair is pleased to announce we now include services to repairing motorcycle wheels.


Refinishing
A new rim from the dealer or even replica wheels will cost you a fortune. Why buy new ones when you can get them refinished for a fraction of the price of a new wheel. We offer in-house Sandblasting, Powder Coating, and Painting. Our facilities include: Polish, CNC Machine, Paint, Powder Coating, Custom Paint, Lip Trims...etc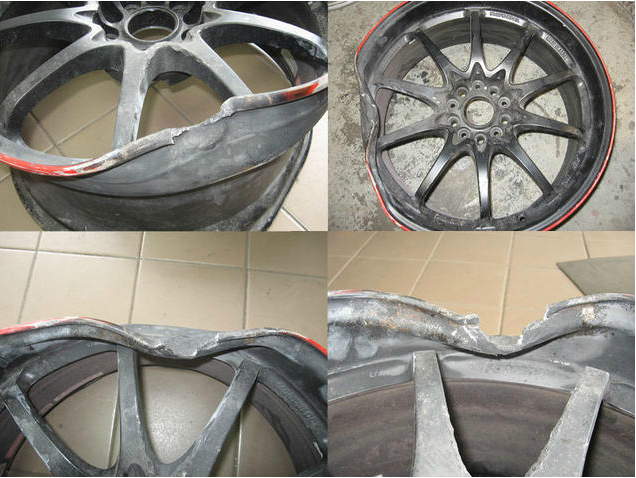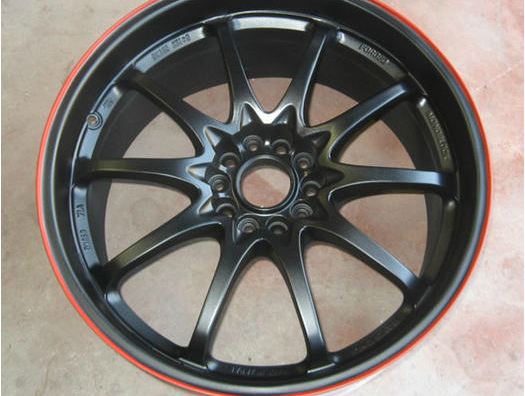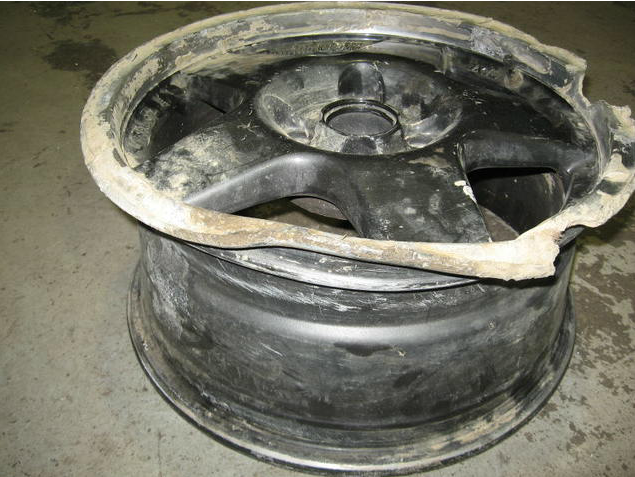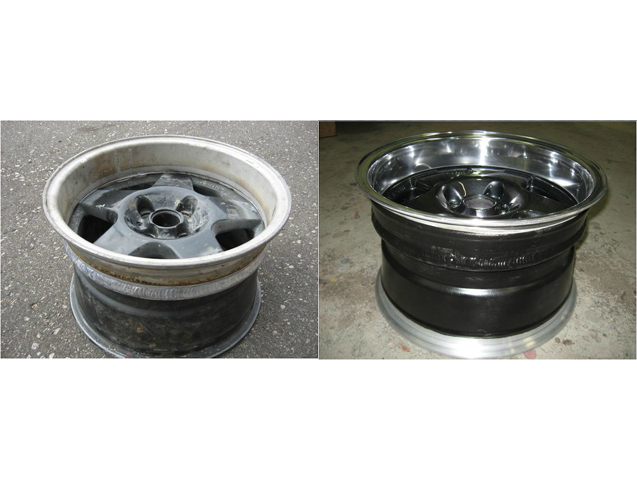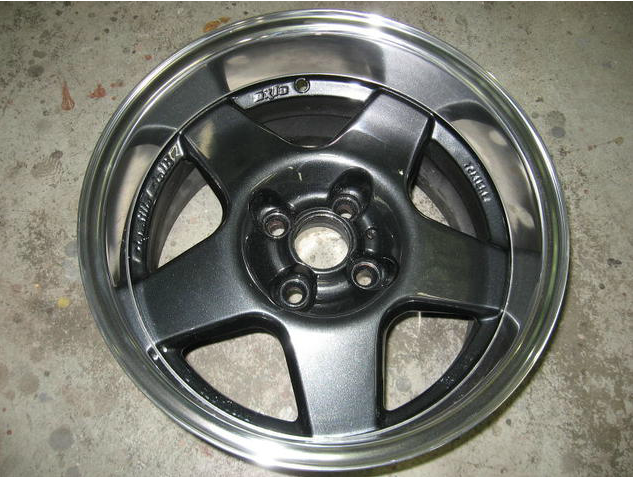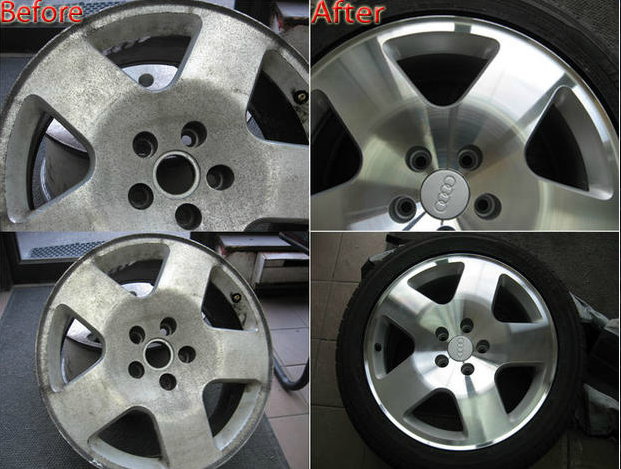 Welding
Driving over a pothole may not only bend your rim, but also may cause a hairline crack which causes your tire to leak air. Although usually cracks are on the inside of the rim, sometimes the impact is so hard that an entire chunk of the face is broken off! Using TIG welding combined with our trained welders, digitalized machinery, we can restore your rims and repair them for a fraction of the price of a new one.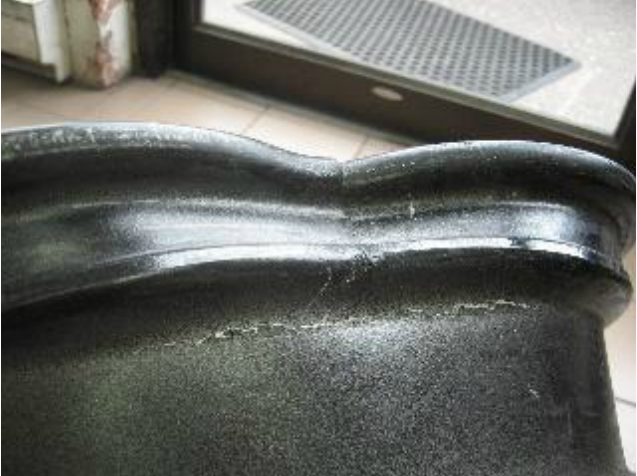 Install and Balance
We also install low profile tires and run flat tires with:
- Robotics Sensors
- No use of Pry Bars
- Zero Contact with the Rim
We also offer Road Force balancing, using Hunter GSP9700

Rim and Tire sales which you can select from our available brands:
Barum, Bfgoodrich, Bridgestone, Continental, Cooper Tires, Dunlop Tires, Falken, Firestone, Fuzion, General Tires, Gislaved, Goodyear, Hankook, Hercules, Ironman, Kuhmo, Michelin, Nankang, Pirelli, Toyo, Triangle, Uniroyal, Yokohama